Helping overcome homelessness in South Ayrshire
Every day our staff and volunteers help people in South Ayrshire overcome homelessness and housing need by providing the level, quality and choice of services which result in better, more stable lives and social and economic inclusion.
My day starts by receiving two desperate stories - a lady housed in an unfurnished flat and a man sleeping rough in his car for days #2016
RT @seascapejim: come along and meet the befriending team, free pool, coffee and tea. Tuesday 25th Oct at 12 noon https://t.co/L7bBrgZIky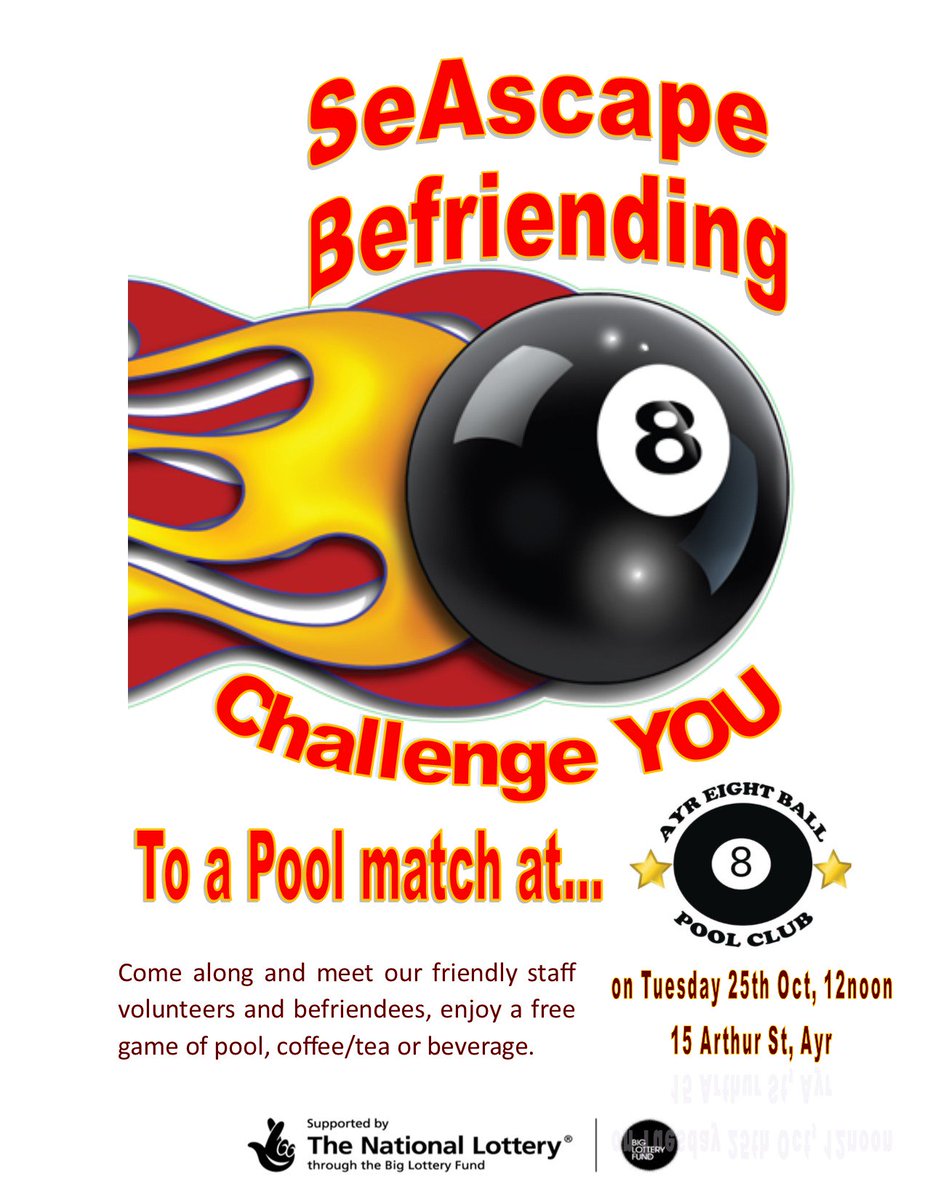 Started the day by hearing one member of staff praise the work of a colleague who had gone the extra mile for a client - #proudofmystaff
**New Service for Clients**
Training Courses
We can put you in touch with Training Providers, and you could receive £250 towards the cost.
Courses include:
Childcare
IT / Office / Business Admin Skills
Health and Social Care
We are proudly supported by Our Sponsors
Opening times
Monday     9am to 5pm
Tuesday    9am to 5pm
Wednesday  9am to 5pm
Thursday   9am to 8pm
Friday     9am to 5pm